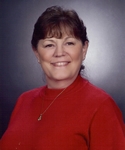 Director of Administration Canine Clippers School of Pet Grooming
National Certified Master Groomer
Grooming for 30+ years
Founder of Canine Clippers, Inc.
Founder of Virginia Groomers Association
1993 'Enterprise Woman of the Year'
Coordinator, speaker, and judge at national pet events
Linda Law is a Certified Master Groomer with the National Dog Groomers Association of America and International Professional Groomers, Inc. Her family members have been professionals in the fields of pet care, training, and grooming for three generations.
Ms. Law founded Canine Clippers School of Pet Grooming in 1982 and the Virginia Groomers Association in 1987. In 1993, Virginia Women in Business of Northern Virginia nominated Ms. Law 'Enterprise Woman of the Year'.
She has shown in national dog grooming competitions and has been invited to judge and speak, not only at the American Kennel Association, but other national grooming competitions as well.
Along with owning and managing a school for pet grooming incorporated in three pet grooming salons located in Northern and Central Virginia, Ms. Law gives private grooming lessons, teaches and counsels not only students, but professional groomers interested in starting their own practices which include Mobile Pet Grooming businesses.
She also raises Toy Poodles and Arabian horses on her farm in Central Virginia.